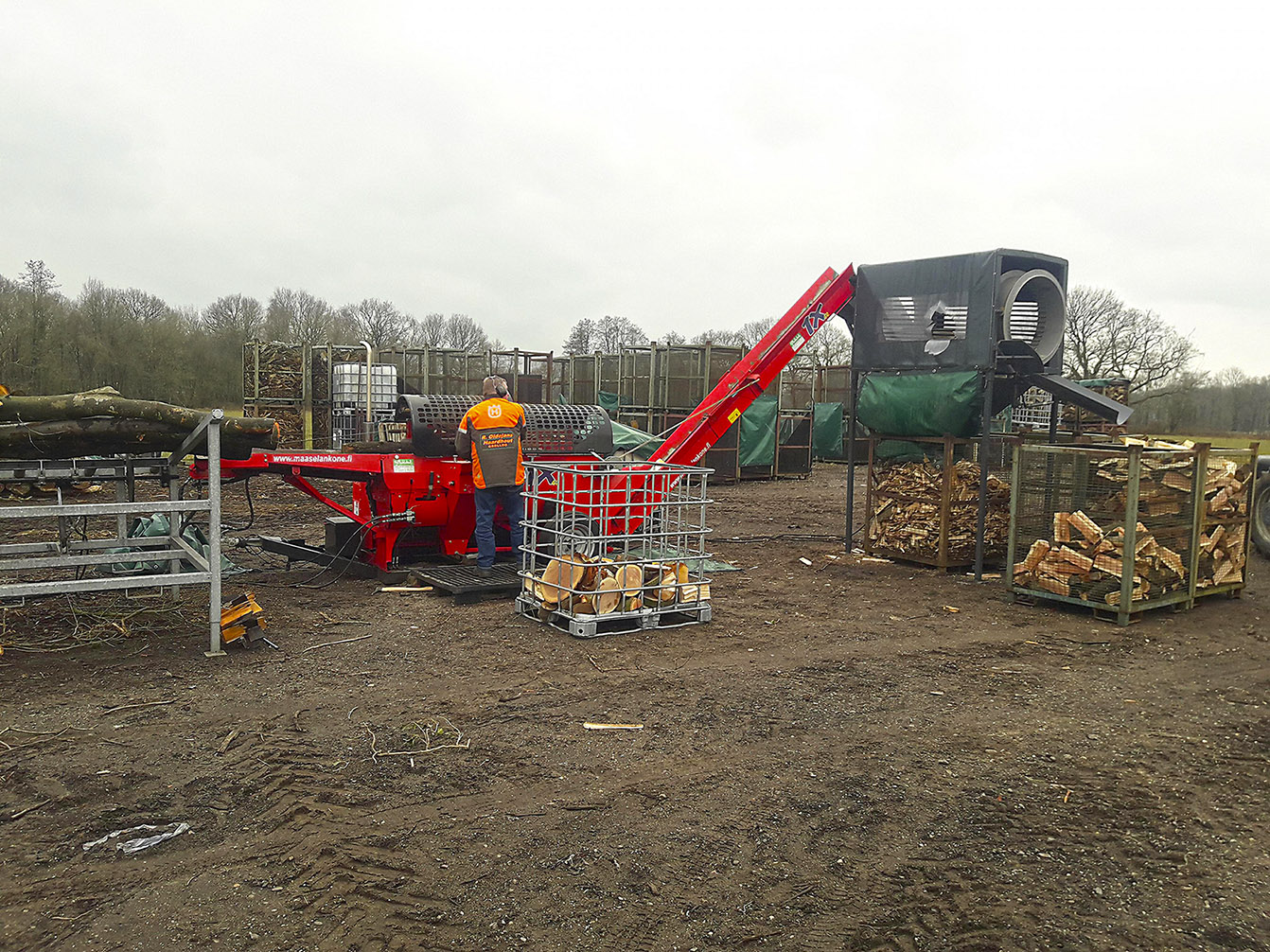 JUNE'S USER OF THE MONTH
Hakki Pilke User of the Month in June is Rick Oldejans from Grolloo, the Netherlands. Rick owns a 1X42 from 2011 that he uses for processing oak for sale. So far he used it for over 1000 hours without any large failures. This processor is built on a frame with wheels that hydraulically lower for transportation and powered by a 3 cylinder diesel engine. Congratulations Rick for winning an authentic Hakki Pilke jacket, and thanks for all the important feedback for future development!
Send us an inbox message in Facebook or Instagram with a picture of your firewood processor(s) and include a few comments of your firewood business and Hakki Pilke.