The Hakki Pilke HH 110 is a professional hydraulic wood splitter that makes firewood production efficient and easy. The machine has a hydraulic tree lifter that allows large logs up to 80 cm in diameter to be easily handled by one person. The machine is easily transported on the tractor's 3-point hitch and is powered by the tractor's hydraulic system with a recommended output of 40 - 60 l/min. The machine is also available as the HH 110 OH model, which has its own hydraulic system with a recommended output of 400 rpm, 37 l/min.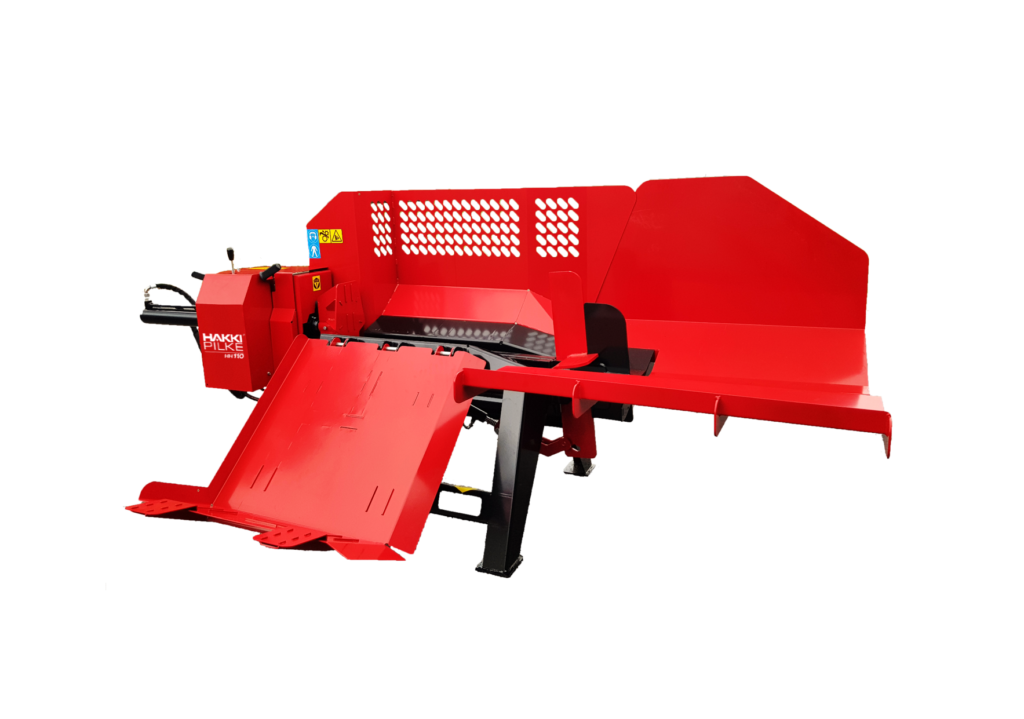 The HH 110 log splitter has a sturdy splitting table that prevents wood from falling to the ground after splitting. Even oversized logs can be easily re-cut thanks to the large splitting table and the standard supplied hookaroon for easy wood handling. The splitting table also allows you to stack logs directly from the working height.
Powered by external hydraulics, the log splitter is equipped with a hydraulic log lifter and hydraulic height adjustment of the splitting blade. By changing the height of the splitting blade, you can choose how many pieces of wood to split.
The Hakki Pilke HH 110 meets all the latest safety regulations and is suitable for both home and professional users. The machine is also ideal for working alongside a firewood machine to handle oversized trees
Download files
(product brochures, user manuals, spare parts books)
DIMENSIONS DURING TRANSPORT