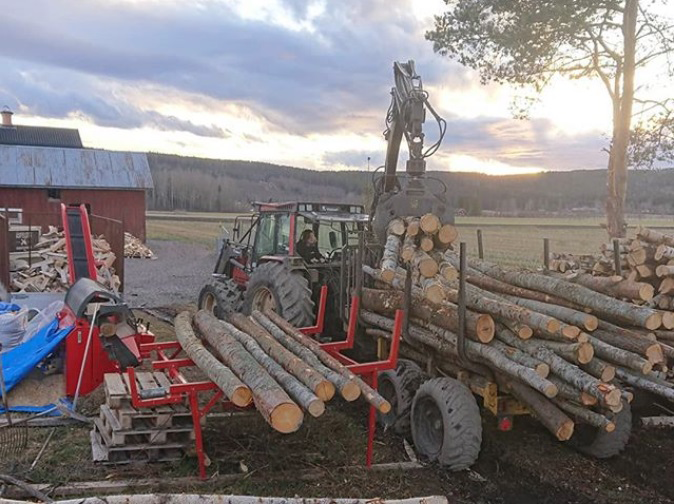 User of the month in January
Year's first winner of the user of the month is company Åsfeldts Skogsentreprenad from Sweden. They bought their Hakki Pilke Falcon 35 firewood processor at the beginning of 2017 and it has been in heavy use for nearly two years. The owner thinks that Falcon is clearly the best firewood processor together with Valmet 6200 tractor and forest trailer.
Congratulations for winning and we wish very successful year to their family!
The User of the Month competition continues in 2019. Send a picture of your own Hakki Pilke firewood processor with your story to our Facebook or Instagram inbox and you can be the next winner of Hakki Pilke User of the Month!