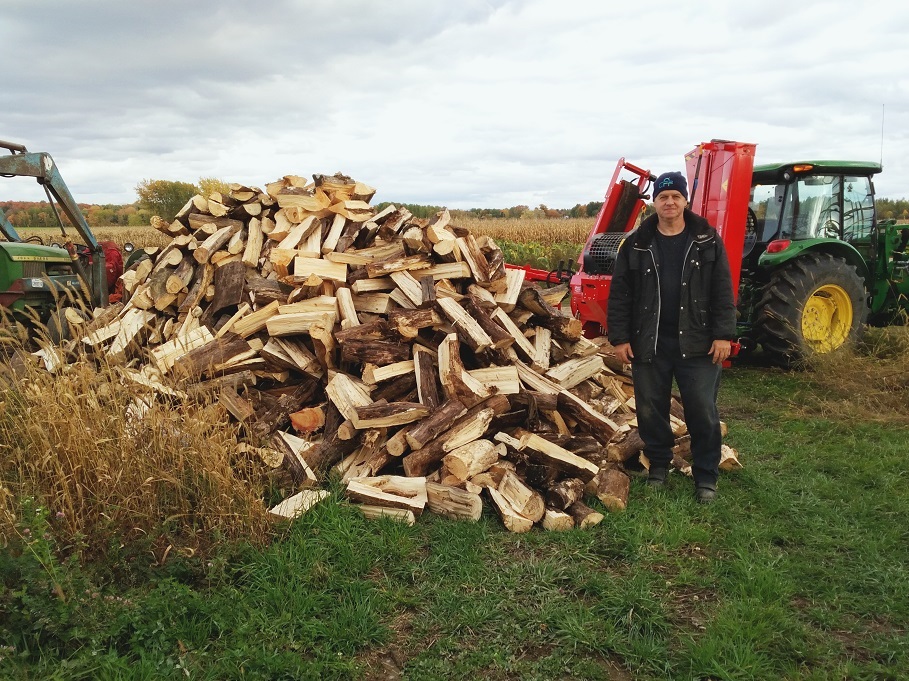 User of the month in March
March's Hakki Pilke user of the month is Jacques Bourgoin from St-Ignace de Stanbridge Quebec, Canada. He is standing beside the pile of firewood they produced in the first 5 hours that they owned the machine.
Jacques and his father-in law, who`s in his 80`s, operate a steel CNC shop and immediately recognized the quality craftsmanship and design of the Hakki Pilke compared to the competitors.
Jacques has also been really happy with how fast the machine is. They started to think about getting a log table, so that the rest of the process would keep up with the firewood processor's high-speed. First they considered making their own feed table but ended up purchasing the HakkiFeed 422. Jacques mentions that it is absolutely indispensable to keeping up with the speed this unit processes crooked and twisted logs into firewood. The HakkiFeed 422 log deck makes feeding logs to firewood processor an effortless process. The infeed rollers spin simultaneously with the firewood processor's infeed conveyor belt and the log dispensers infeed only one log at a time.
Congratulations to Jacques on winning Hakki Pilke product package! We wish you success in your operations and hope you continue to be a part of Hakki Pilke Team for years to come!