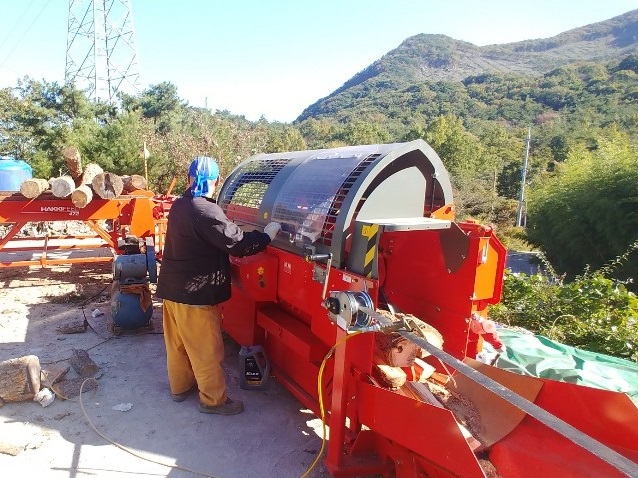 USER OF THE MONTH IN DECEMBER
Hakki Pilke user of the month in December is Mr. Park, Young Bae from South Korea. Mr. Park's company Buljae Chamsut Gama (Buljae Charcoal) is using the Hakki Pilke 43 Pro to produce quality firewood from hard oak. Making firewood is pleasant in the beautiful mountain landscape of Jeonju!
Hakki Pilke Pro 43 is highly regarded among professional users around the world. Over 150 units sold during the first 12 months after the launch in 2016, many customers processing over 5000 m3 of firewood annually. Fast set-up and adjustment, smooth material flow and uninterrupted operation guarantee continuous high productivity and excellent results.
Congratulations to Mr. Park on winning Hakki Pilke product package! We hope all the best for your business and hope to have you as a Hakki Pilke user for decades to go!