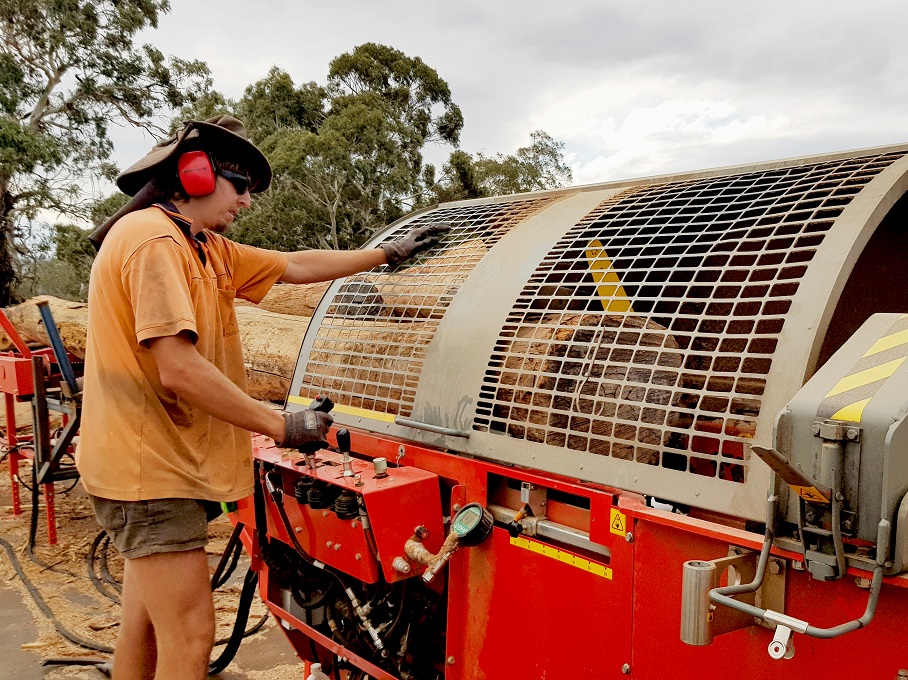 User of the month in May comes from Australia
May's Hakki Pilke User of the Month is Brent Wilton from Bombala, NSW, Australia.
Until purchasing a Hakki Pilke processor, Brent used to do all firewood manually with a strong self-built splitter. He mentioned, that after reorganising the firewood operations around the new Easy 50s the process became much faster and easier.
Now his processor and powerpack are standing on a concrete slab and he dug a hole for his firewood truck for easy filling and transportation between the processing and drying site. The log table is set up for easy loading with his caterpillar and sawdust is collected through an extraction pipe. He fills four truck loads a day and dries the finished product in the hot Australian sun until delivery. Brent processes mostly hard eucalyptus species such as silvertop ash, stringybark, ironbark and woolly butt.
Congratulations Brent! We'll send you a Hakki Pilke product package to survive through windy winter of NSW.