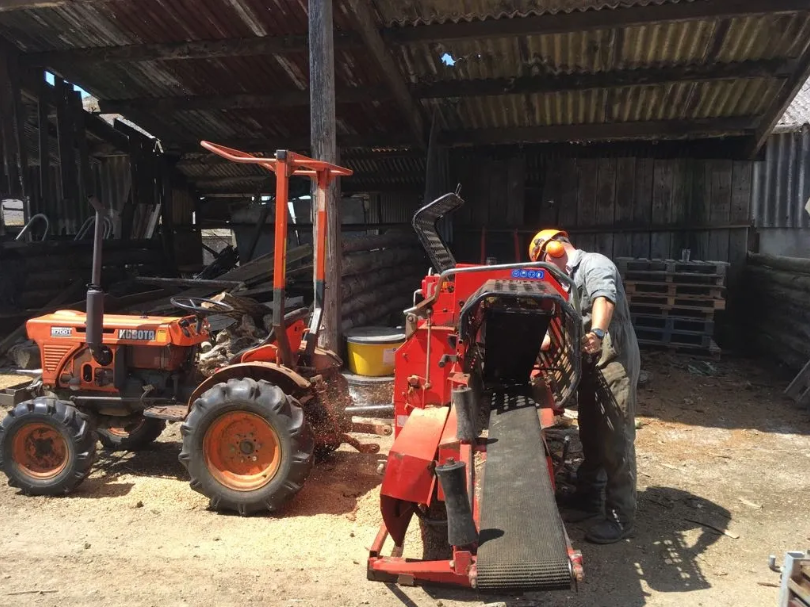 User of the month in September
September's Hakki Pilke User of the Month is Ed from Devon, United Kingdom. Ed is running a company called E C Shere Contracting which is providing mobile firewood processing covering the Devon and surrounding areas.
Ed brought his Hakki Pilke 1×37 when he set up his mobile firewood processing company and has been running it for one and a half years. He did a lot of research before buying a machine and chose Hakki Pilke because of its quality, reliability, output and strength. "Everything on my machine has been built to last and to do a job. There is nothing on there that is not needed or not used. It is very ergonomically designed with everything in the right place for when you need it," says Ed.
The suitability for mobile operations was one of the most important criteria when choosing the right firewood processor for his needs. The Hakki Pilke 1X37 fits on the back of a trailer easily and makes the travelling from customer to customer effortless. Ed lifts the machine on and off his trailer frequently so he needed a strong and durable machine that can cope with being moved frequently. Over all Ed has been very happy with the machine and says that in the future he would definitely buy another Hakki Pilke machine.
Congratulations Ed for winning an amazing Hakki Pilke product package! You can find out more about his firewood operations at the company's home page.