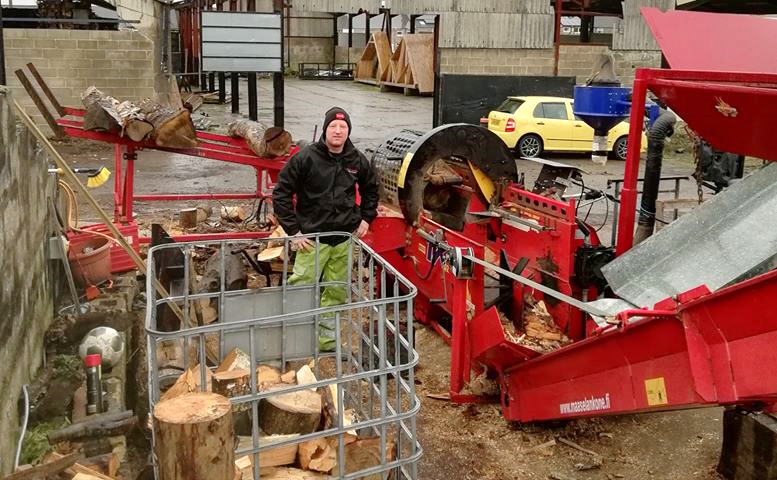 User of the month in November
November's Hakki Pilke User of the Month is M.R. LOGS from County Durham, England. M.R.LOGS was established in 2009 by Mark and Rachel.
According to Mark their business soon outgrew chainsaws and a log splitter. To keep up with the demand they bought their first firewood processor in 2012. "We bought a second hand Hakki Pilke 2X which was great for us at the time. But in 2015, we found a second hand Hakki Pilke 1×42 with log deck and dust extractor, and decided that that was the machine for us," says Mark.
They have been really happy with the upgrade. "The 1×42 is an excellent machine to work with and maintain. It easily processes knotty hardwoods and broken down oversize timber."
The set-up of M.R Logs is ran by a Cummins 6 cylinder power pack which saves them the need for a second tractor. Hakki Pilke Powerpack can be optimal choice when you need the tractor for other tasks, such as moving logs, and don't want to invest to a second tractor.
Congratulations Mark for winning the Hakki Pilke product package. We wish you the best of luck your firewood business!
Find more at https://www.facebook.com/mrlogscountydurham/