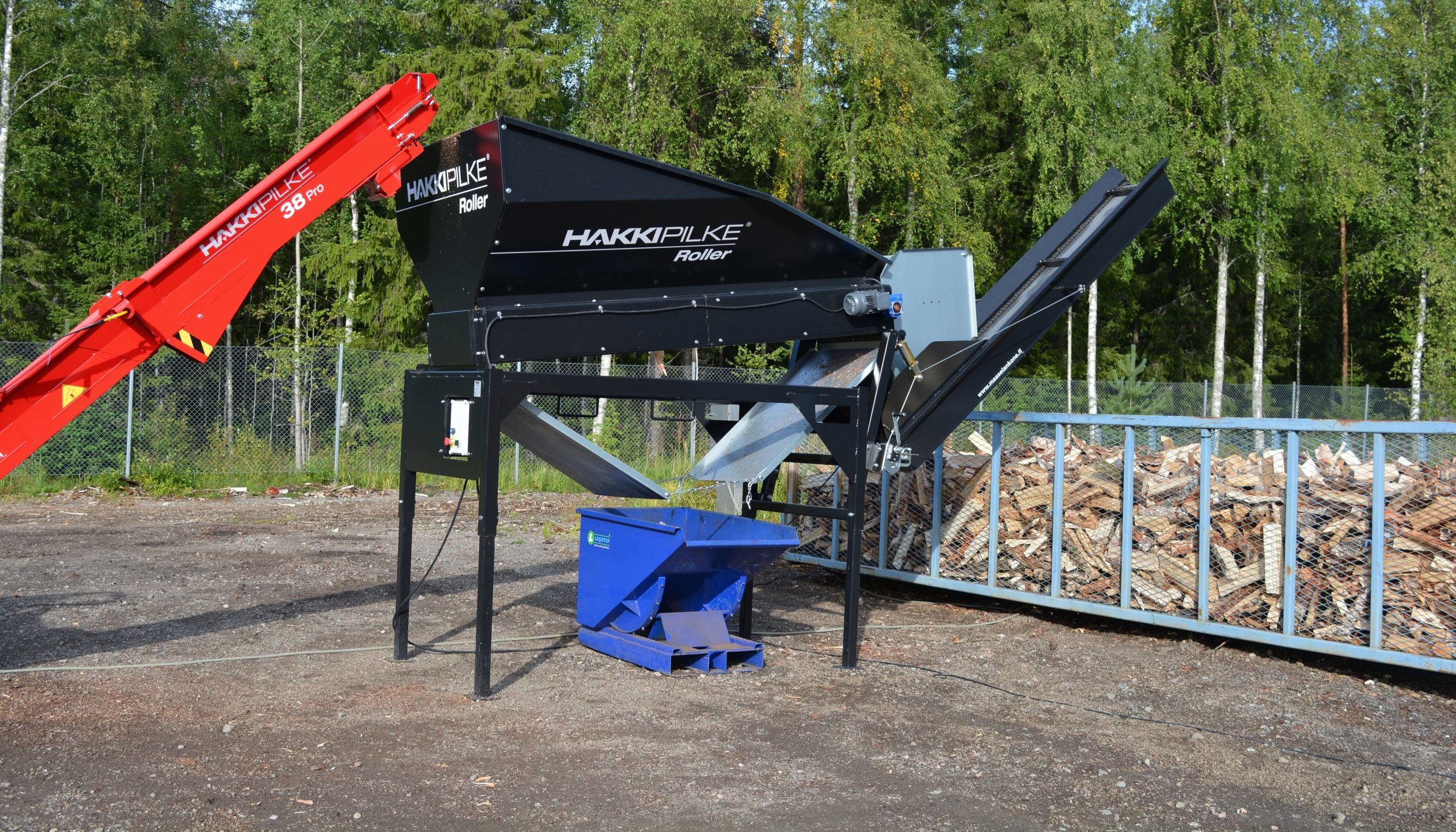 How to produce cleaner firewood?
When you want to reach high profit margins for your firewood business one of the things you want to consider is producing a high-quality firewood without generating too much debris.
When your goal is to reach high profit margins and you have a demanding customer segment it is crucially important that your deliver high-quality firewood. You don't want to pile your firewood on your yard only to find it debris and maybe even mold on the bottom layers. This is why we'd like to emphasis to the cleaning process of the firewood before storing it, since you most definitely want to generate firewood without debris to start with. 
Cleaning the firewood speeds up the drying process
On the market you can find many options to clean most of the debris before it ends up in your firewood pile. Most of the modern firewood processors actually even come with some kind of cleaning system to start with.
For example all Hakki Pilke chainsaw equipped firewood processors are also equipped with a cleaning outfeed conveyor. Thanks to this patented solution, the end results is cleaner firewood and therefore the firewood can be made directly to the customer's truck load without any extra debris.
One important thing with cleaning your firewood is also that it speeds up the drying process. This of course helps you to speed up your whole production process while the cleaner firewood ensures consistent quality of you product.
Industrial cleaning devices are designed for large quantities of firewood
If you are producing large quantities of firewood, there are many cleaning equipment on the market designed especially for that. They are usually tumbler style cleaners or have vibrating parts to separate the debris.
For industrial purposes, Hakki Pilke offers two firewood cleaning devices. Hakki Pilke Roller is a stand-alone firewood cleaner and it helps to achieve the very best quality and debris free firewood. Dry wood often release a lot of debris, such as bark. It is often convenient to use the Roller for the firewood when it has already dried, just before transportation. This helps you to guarantee that the firewood send to customers is clean from all the debris.
Hakki Pilke Roller is great for large quantities of firewood under the demand of daily use and can be used together with a front loader. With the Hakki Pilke Roller it is also possibly to use many Hakki Pilke firewood processor at once since the Hakki Pilke Roller has a high capacity and is open from the top.
Hakki Pilke Cleaner is a robustly built and height adjustable tumbler style cleaner equipped with a 10 feet integrated conveyor. The outfeed conveyor moves the firewood to the rotating drum of the Cleaner which separates debris from the end product. From the Cleaner, the firewood can be conveyed into firewood bags using the guide plates or on a truck with the laterally pivoting outfeed conveyor (3 m), which is available as an accessory.
Check out Hakki Pilke firewood cleaning equipment video.
TIP!
Don't throw away the wood chips that get separated during the cleaning process. As they can be used as a kindling you can get advantage of them for example by building kindling bags from them.