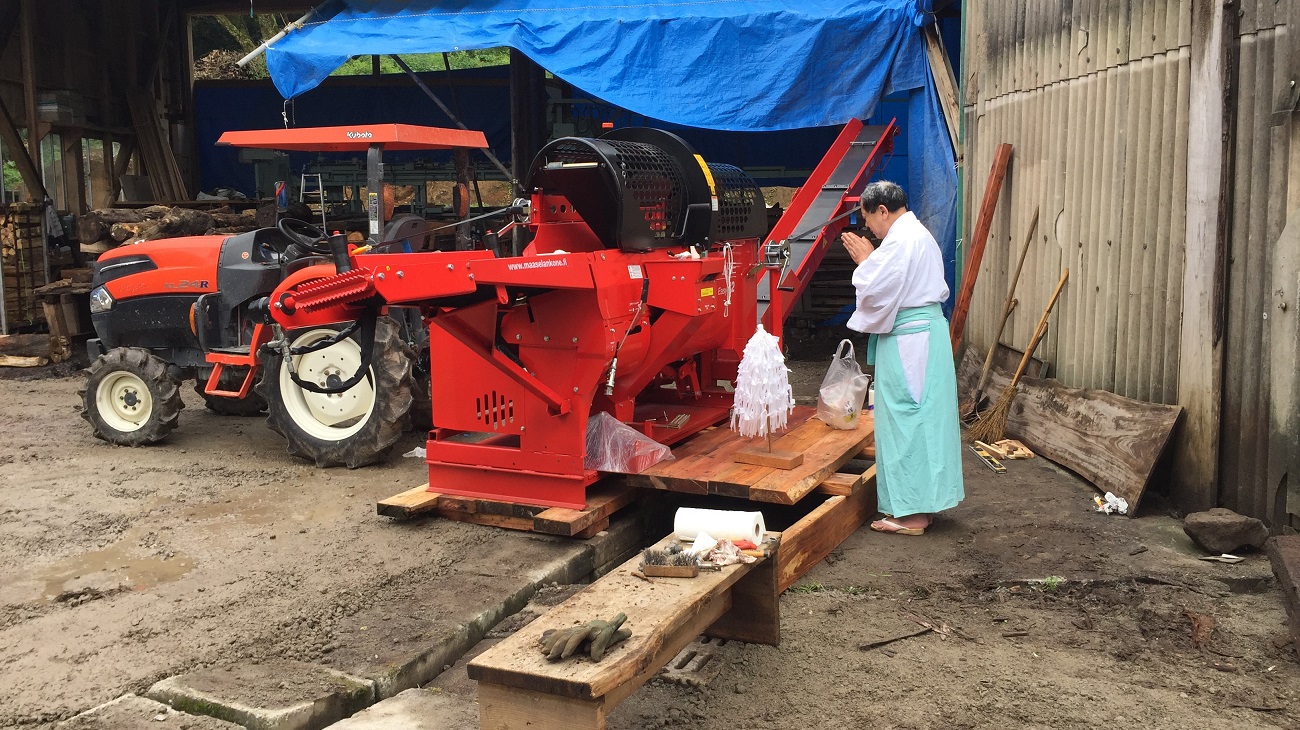 20-YEAR PARTNERSHIP WITH SHINGU SHOKO IS THE SECRET BEHIND STRONG DISTRIBUTION CHANNELS AND EXCELLENT AFTER-SALES SERVICES IN JAPAN
The 20-year collaboration between Shingu Shoko Ltd. and Hakki Pilke started in 2001. The relationship has grown over the years, developing into a profound partnership.
Hakki Pilke 1X42 was the first machine delivered to Japanese market. Shingu Shoko has long history with 42 diameter machines as over the years the Hakki Pilke firewood processors have gone through evolution from 1X42 to Easy 42 and in 2017 to 43 Pro. Today, Shingu-Shoko and their dealer network sells Hakki Pilke machines and log tables all over Japan.
"Shingu Shoko Ltd. and Hakki Pilke are true pioneers of firewood processor business in Japan. We are very happy to see that Hakki Pilke 43 Pro is the most popular processor model in Japan as in many other countries all over the world. We look forward to next 20 year prosperous business relation with Shingu Shoko," says Anssi Westerlund, Business Unit Director of Hakki Pilke.
Importer visits and dealer trainings play a key role in effective cooperation. Open discussions and a deep understanding of one another's businesses are important. Deep training and long-term cooperation are the secret behind excellent after-sales services, and it brings new opportunities for development.
Watch video about the Hakki Pilke's journey in Japan: https://youtu.be/538Ltun6nN0
Many years ago, Shingu Shoko Ltd was the first company to import and sell chainsaws in the Japanese market. Since then, they have expanded their operations to include all kinds of tree-related products, from firewood processors to wood-burning stoves. Their goal is to make their customers' lives easier with machines that preserve our forests while reducing labor, boosting efficiency, and improving safety. Shingu Shoko also manages 5,000 hectares of forest across Japan and has always worked to protect this valuable domestic resource. As a result of their efforts, the company proudly received its Responsible Forest Management from the Forest Stewardship Council in 2005.