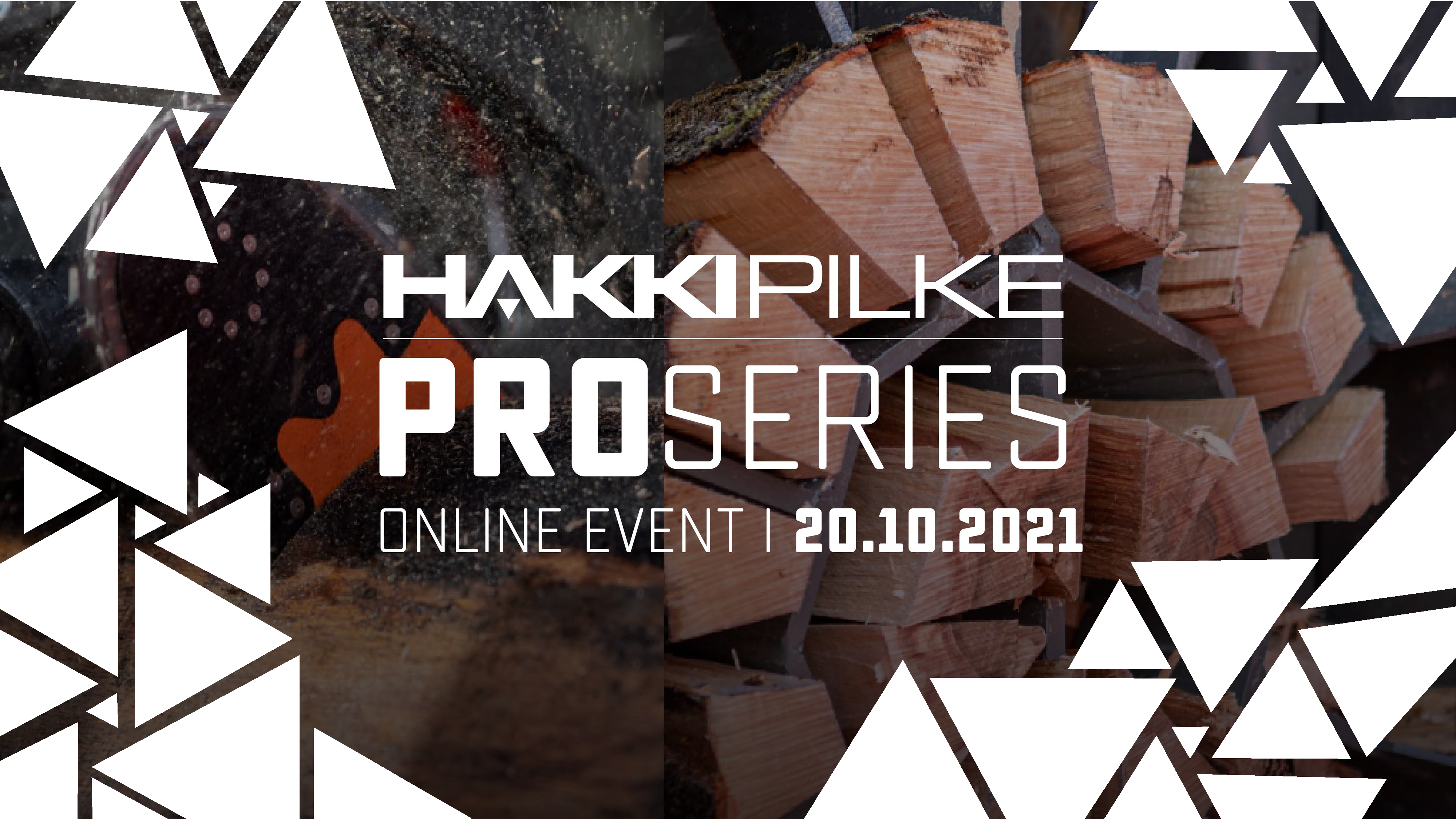 WELCOME TO HAKKI PILKE PRO SERIES VIRTUAL EVENT!
We are happy to invite you to our virtual Hakki Pilke Pro Series online event on Wednesday 20th of October 2021 9 AM EEST or 6 PM EEST. The event is English spoken.
Sign up now: Hakki Pilke Pro Series online event
We want to present you unique information about our Pro series' firewood processors and its newest addition Hakki Pilke 55 Pro. The 55 Pro has been designed together with professionals from all over the world to enable the most efficient production of firewood.
You will also hear customer stories from the users of Hakki Pilke Pro series from all over the world and on top of this we offer you interesting discussions of the latest industry trends. Don't miss out!
—
EVENT PROGRAMME
Welcome speech and Hakki Pilke introduction
Anssi Westerlund, Hakki Pilke Business Unit Director
Hakki Pilke today in brief – Global leader in firewood processing
55 Pro – The firewood factory and customer story from Denmark
50 Pro – The heavy-duty processor and customer story from Finland
43 Pro – The commercial grade processor and customer story from New Zealand
38 Pro – The professional firewood processor and customer story from Lapland
Panel discussion – Summary of Pro series and firewood industry trends
Anssi Westerlund, Timo Jussila, Development Manager and Jari Niskakoski, Export Manager
Emma Kimiläinen, a professional racing car driver and F1 commentator, will host the online event.
You can also follow the live event on Hakki Pilke's YouTube channel.