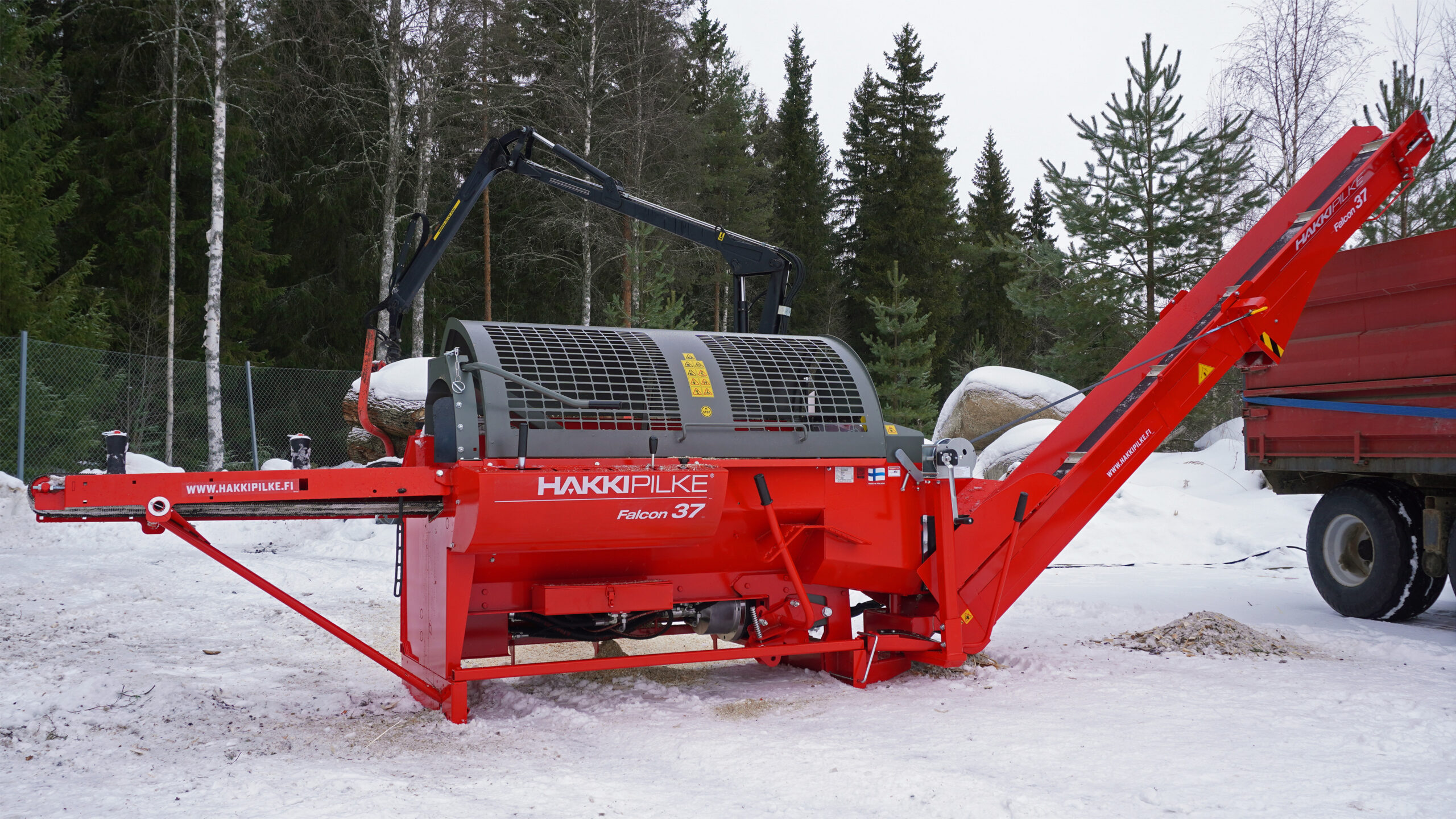 The Hakki Pilke Falcon 35 is now Falcon 37
The Hakki Pilke Falcon 35 firewood processor is now Falcon 37. We have improved maximum log diameter from 35 cm to 37 cm. This was made by updating the log holder device and small update to measuring device. Falcon 37 also has a new bigger chain oil canister. The new Falcon 37 is the modern version of one of the most popular firewood processor in history, 1X37. With the Falcon 37, you can effortlessly turn big or small logs into high-quality firewood in no time.
Key Features:
37 cm / 14.5" maximum log diameter with 8 t splitting power
Fast and efficient: By far the fastest in its size class in terms of splitting speed.
Easy to use: User-friendly and ergonomic design requiring minimal effort.
Low maintenance: Requires minimal maintenance and doesn't have V-belts, ensuring hassle-free processing.
High-quality results: Get uniform pieces of firewood, every single time.
Safety first: Equipped with top-notch safety features for worry-free operation.
Versatile operation: Many optional equipments and splitting blade options up to 8-way blade to suit your firewood needs.
Durability guaranteed: Built with heavy-duty materials for long-lasting performance.
Continuous improvement of firewood processors and understanding our customers' needs have made us the global market leader.
"We strive continuously to develop our products together with our customers and distributors to meet their requirements and exceed expectations with innovative expertise and product development. In addition to new products, updating our current machine models is a big part of our product development. The development of our processors is always based on the needs of our customers and the development of their business," says Development Manager Timo Jussila from TP Silva, manufacturer of Hakki Pilke.
Read more: https://hakkipilke.fi/en/firewood-processors/firewood-processors/hakki-pilke-falcon-37/