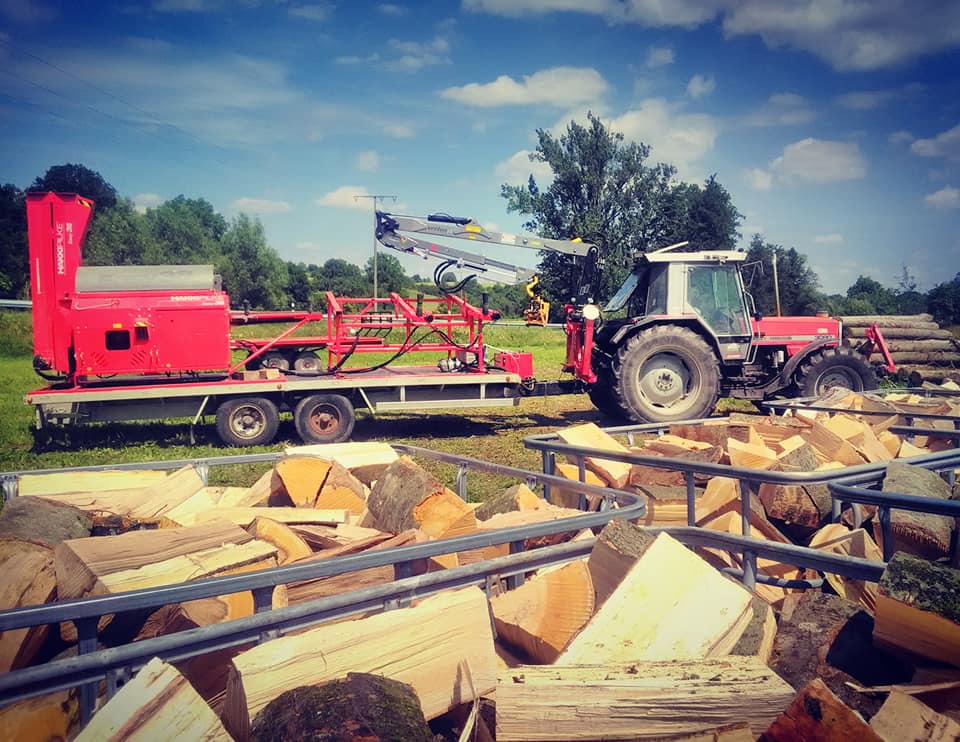 User of the month in August
August's Hakki Pilke User of the Month is Christoph Leurer from Hammelburg, Germany. He runs his own business Brennholzservice Christoph Leurer and produces about 600m³ firewood for sale annually.
Christoph purchased his Easy 38 couple years ago and has been truly happy with the investment as he says that Hakki Pilke is the best firewood professor. He has built this interesting complete trailer combination which makes the mobile processing of firewood really easy. According to Christoph, the mobility of the operation also makes working alone easier. Who said that a big mobile firewood operation is "impossible"?
As a loyal Hakki Pilke customer he also purchased the HakkiFeed 422 log table three months ago to increase the efficiency of his operation. The sawdust is usually collected to smaller trailer or grab. In addition to Hakki Pilke stickers, the machine is decorated with text Ich und mein Holz "Me and my wood". This shows how passionate he really is about firewood processing. Congratulations Christoph for winning the Hakki Pilke product package!
Check out amazing pictures and videos from the Facebook of Brennholzservice Christoph Leurer