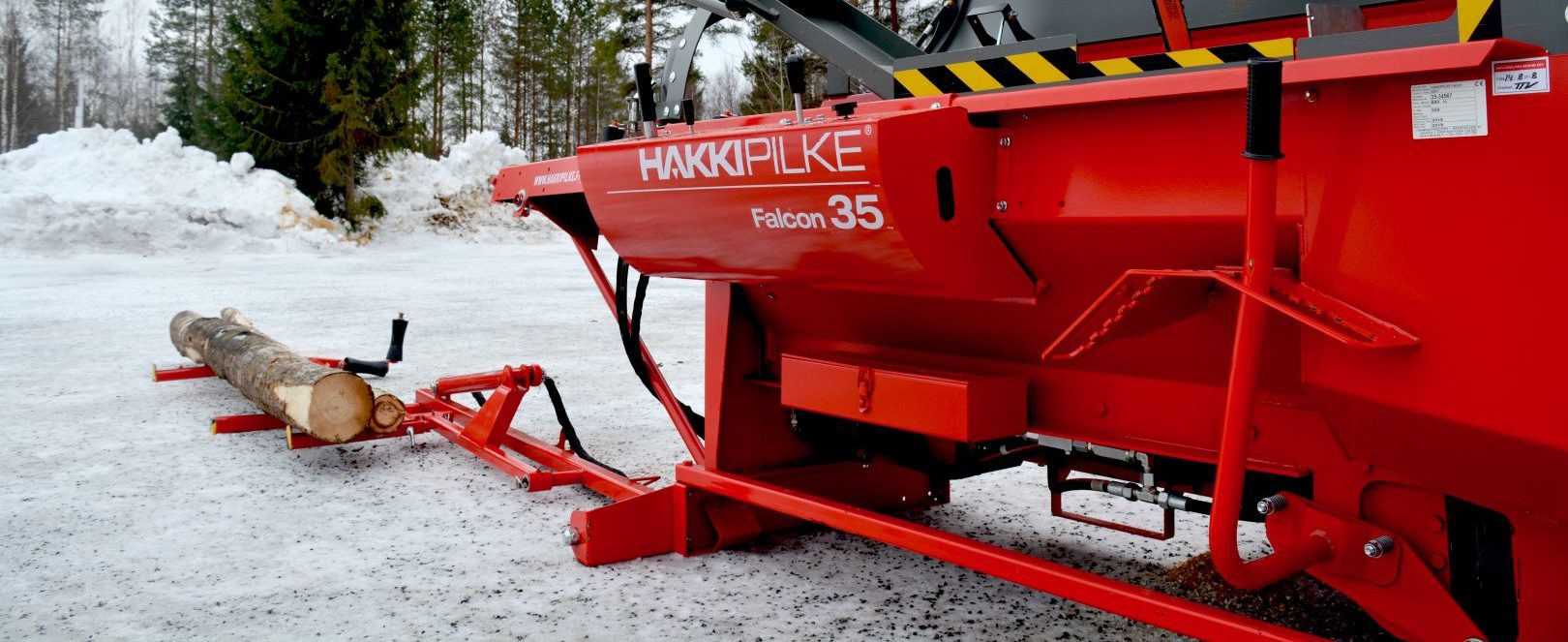 WATCH THE NEW HAKKI PILKE FALCON 35 VIDEO – EFFICIENT FIREWOOD PROCESSOR WITH LOW MAINTENANCE!
Watch the new Hakki Pilke Falcon 35 video on our Youtube channel!
In its category, the Falcon has by far the fastest splitting on the market, and the one-hand control lever makes the machine easy to use. Falcon 35 is the modern version of the wildly popular Hakki Pilke 1X37 firewood processor.
Thanks to the effective hydraulic saw and 3 second splitting cycle, Falcon 35 is the fastest firewood processor for seasonal firewood producers and home users. The ergonomic and easy-to-use control panel makes the machine easy to operate. The Falcon 35 is equipped with a standard patented cleaning outfeed conveyor that separates debris, which results in cleaner firewood. It cleans most of the debris before it ends up in the firewood pile.
As a new optional equipment, you can add hydraulic height adjustment of the splitting blade, which can be controlled in the user-friendly control panel. You can also boost productivity with the HakkiLift log lifter or HakkiFeed log table. Thanks to our wide range of accessories, you can easily customize the machine to your liking.