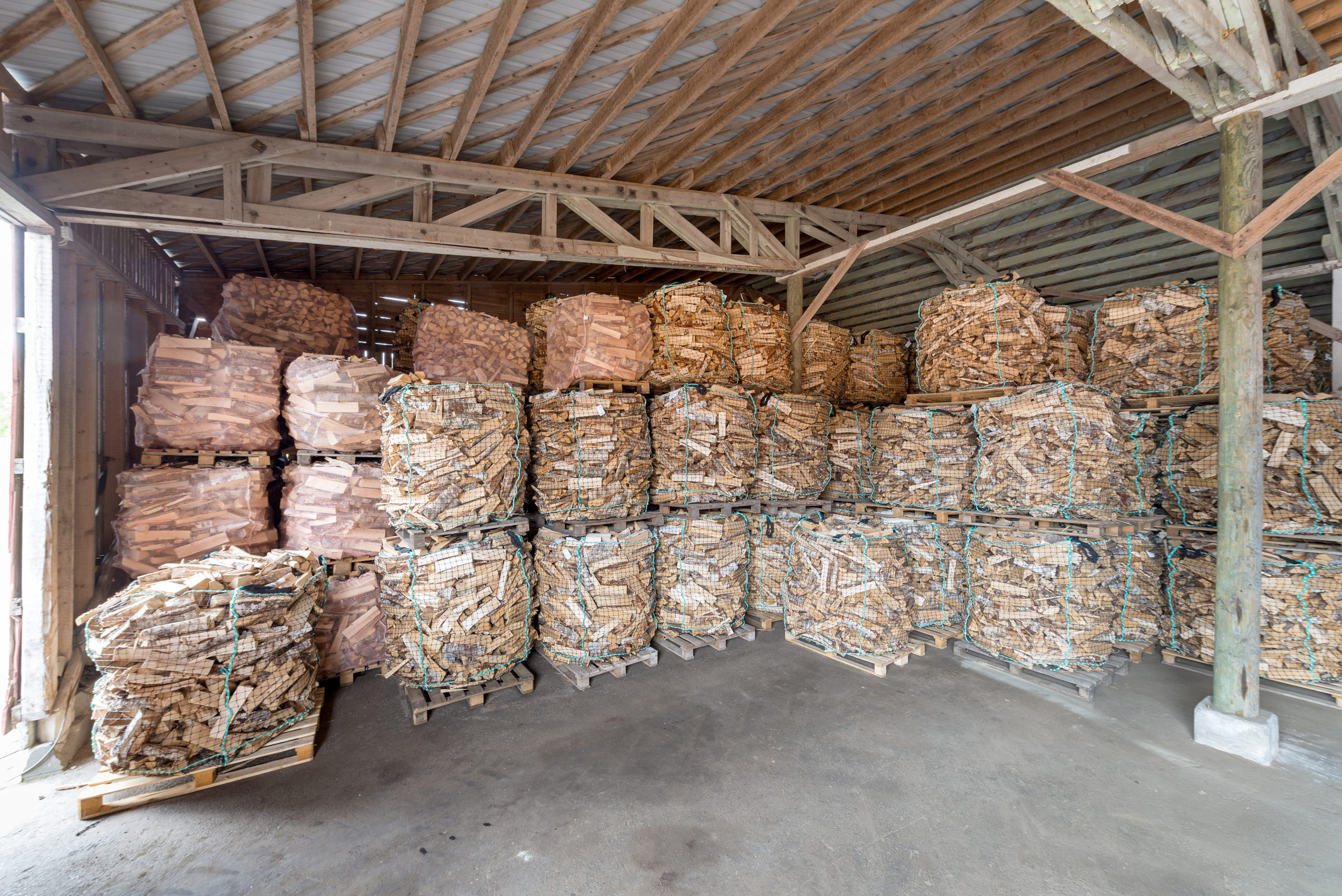 Market overview: firewood Market and demand for Firewood Processors accelerates
The energy crisis and the sharp increase in the price of energy have caused the firewood market to accelerate faster than in years. Firewood processor have also exceptionally long delivery times at the moment. Our new market review reveals what's currently happening in the overheated market.
Currently, there is a common message on the home page of many online stores that sell firewood: new orders cannot be accepted. The product pages reveals that all products are sold out
"The firewood trade is accelerating. The rise in electricity prices and possible power outages in the future have caused households to fill their firewood stocks like never before. For example here in Finland many firewood vendors have already sold their stock out. And we don't even have the frosts yet.", says Veijo Kontro, Sales Manager from Hakki Pilke.
The stocks of many firewood vendors have already been sold out from this season. That's why many of them have had to stop their sales completely for the time being in order to focus on making more firewood for sale.
Firewood is sold at an unprecedented speed
Simo Rousu annually produces approximately 1,000 m3 of firewood and at best 11 full trailer loads with Hakki Pilke Pro 38 firewood processor. This year Rousu sold out already in August. It is easier to understand how exceptional the situation is, when Rousu mentions that for example last year he had enough to sell until December.
Magnus Ådahl has a company called koivuklapia.fi that he runs with Hakki Pilke Easy 43 firewood processor. Ådahl has noticed that also fresh wood has sold exceptionally well since last spring. In addition, customers are currently ready to pick up their firewood from a great distance, as long as they get it.
Some larger vendors still have enough firewood to sell. For example Metsolan piha and puu that produces firewood with Hakki Pilke 50 Pro still has some firewood left in the store. But they are also having huge amount of orders coming in, so the situation may change fast. The situation is same all over the world.
Demand increases the firewood prices
The demand has been strong for so long that the prices of firewood have increased all over the world. The availability of raw material and the rise in prices worries many firewood vendors and it threatens to increase the already long delivery times. "The increasing energy prices also effect in the customer price of artificial dried firewood because artificial drying methods usually require electricity." says Veijo Kontro.
The best way to secure firewood for the winter has for long been to order the wood well in advance in the spring. This year, firewood vendors have noticed that the demand has spread over a longer period of time than in average, and orders started coming in earlier than usually.
Ordering firewood already in the spring will continue to be the best way to secure your own firewood for the following fall and winter. This way you will probably also get firewood at least slightly cheaper price -especially when demand is growing like now.
Delivery times for firewood processors are exceptionally long
Along with the demand for firewood, the demand for firewood processor has also increased. Currently, the delivery times of almost all firewood processor manufacturers are within a year.
"The demand for firewood processors is stronger than ever before. This is mainly due to the sharp increase in the energy prices. Due to the increased demand, the length of delivery times has multiplied from the so called normal level around the world.", says Jari Niskakoski, Export Manager from Hakki Pilke.
If you feel that your firewood processor needs an update for the 2024 season, we recommend placing your order as soon as possible. At the moment, the growth in demand for both firewood and firewood processors seems to be continuing, which may extend delivery times even further.
---
Visit our website and answer our handy questionnaire to find out which Hakki Pilke firewood processor is best suited for your needs.
Are you interested in Hakki Pilke firewood processors? Click on the button below to request a quote and recommendations for the most suitable machine for your needs.